WELCOME TO OUR WEB SITE.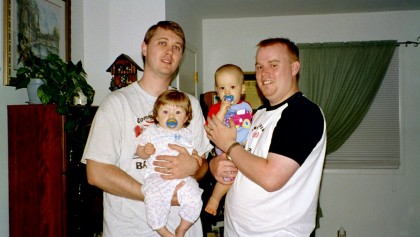 The Future Father-in-Laws.

Matt, Mabel, Reece, Adam

June 2002


We welcome all of you to our site. We have created this site to help inform our friends and family of the events in our life. In the following pages you will have access to pictures, journal entries and any other stuff that we would like to share with you. We hope that you enjoy this site. Please sign our guestbook.